Innerwaves Counselling - My Story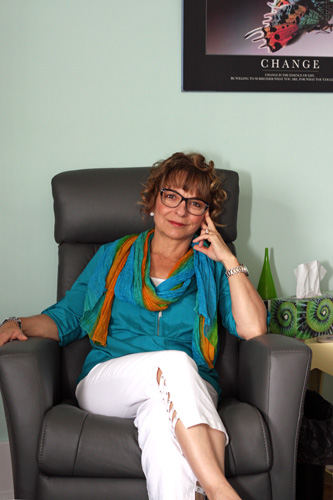 Throughout my career, I've seen the value in doing my own work. I am of the belief that educating myself must include personal work in order to support clients on their journey of change. My own challenges and life experiences have provided me with a deeper understanding and greater empathy toward the issues and challenges faced by my clients.
My intention is to create an atmosphere of safety where delicate issues can be addressed in a non-judgmental manner. I view the client as the expert in their own lives, and support them in discovering new paths to wholeness and freedom. At Innerwaves Counselling in Saskatoon, I use a holistic approach that includes the body, mind, and spirit. My educational background and training has provided me with the tools to support each client's unique needs.
I am a Registered Social Worker with the Saskatchewan Association of Social Workers. I am also a Somatic Experiencing Practitioner, an Associate Director of Psychodrama, and a Certified Life Coach. Additionally, I have taken various courses and supplementary training in addictions and chemical dependency, somatic touch skills, critical incident stress debriefing, solution focused counselling, mindfulness, marriage, and couples therapy.